The Long-awaited IoT solution Sub-Ghz Wi-Fi
Wi-Fi 802.11ah – HaLow
One step beyond for your IoT network
More on WiFi Halow
Minimal infrastructure
License exempts
No contract, no data plan to pay
1-3km coverage area
Deep indoor coverage and wall penetration
Data, voice and video support
Up to 32.8Mbps
Up to 8,000 nodes from a single access point.
WiFi modes for large coverage area
Fast-roaming among access points.
Coin cell battery devices for months or years
Efficient sleep and power saving modes
It is Wi-Fi
As easy to deploy as Wi-Fi
Native IP support
No need for proprietary hubs or gateways
Latest Wi-Fi Security
Next generation robust WPA3 protocol
PRODUCTS
Welcome to the world of the Internet of Things (IoT), where all devices are interconnected and share information with each other seamlessly. In this fast-paced world, connectivity is key, and that's where the DominIoT HaLowIt product line comes in.
The DominIoT HaLowIt solution is based on the Wi-Fi 802.11ah – also called Wi-Fi HaLow™ (pronounced halo) – a low-power, long-range version of the Wi-Fi standard. Wi-Fi HaLow facilitates the implementation of a private, scalable and long-range Wi-Fi network infrastructure for the IoT. It operates in the sub-GHz band (750-950MHz) and addresses the weaknesses of Wi-Fi in (industrial) IoT and machine-to-machine communication while at the same time maintaining all the benefits of the world-wide Wi-Fi eco system.
Our DominIoT HaLowIt Product line is designed to provide reliable and efficient connectivity for IoT devices. With its cutting-edge technology, our products ensure seamless communication between your devices, providing you with a world-class experience.
Our product line is specifically designed to cater to the needs of IoT devices, ensuring secure and seamless connectivity at all times. With easy-to-use installation and setup, the DominIoT HaLowIt products provide a hassle-free user experience and offers high-speed connectivity with low latency and high bandwidth. In summary, the DominIoT HaLowIt Product line is the perfect solution for IoT connectivity, providing fast, reliable, and secure connectivity to all kind of smart devices.
The DominIoT HaLowIt Product line is composed of the AP-HaLowIt access point to form a complete Wi-Fi HaLow infrastructure network, the USB-HaLowIt USB key connecting your computer to the Wi-Fi HaLow network and the tiny M-HaLowIt module that easily fits onto your IoT device to connect to the Wi-Fi HaLow network.
ANATOMY OF AN IOT SYSTEM
BUY YOUR HALOWIT KITS NOW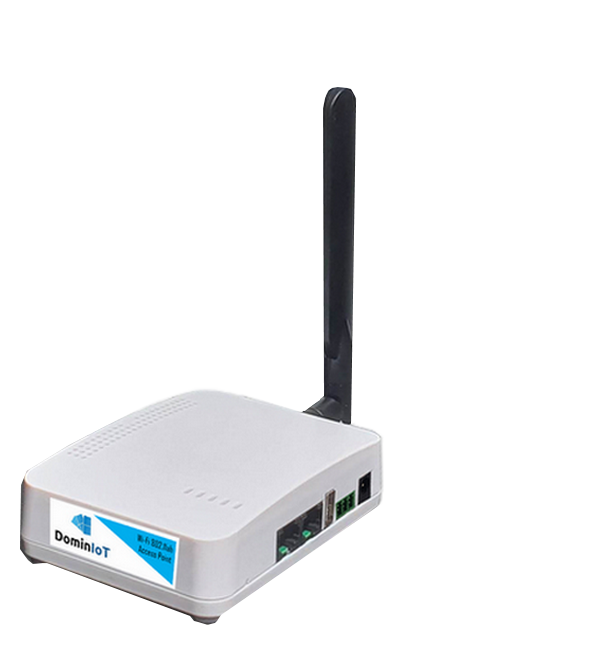 The Access Point AP-HaLowIt
The AP-HaLowIt access point includes the following features and more:
• Connectivity to your IoT device with Wi-FI at 2.4Ghz, Ethernet, USB, RS232, Bluetooth LE, Zigbee, and Matter
• Linux OpenWRT: custom firmware installation with thousand available packages to extend the access point functionality.
• Inbuilt Embedded Web Server used to configure the access point.
• Remote monitoring and IoT device management
Specifications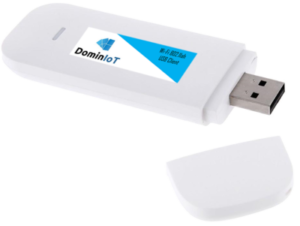 The USB key USB-HaLowIt
Get Instant plus & Play connection, immediate setup-fee connection with the USB-HaLowIt Wi-Fi Halow Dongle. It provides pocketable high-speed connection that's plug and play, so you can connect immediately. Upload and download fast and use its cable-free M2M connection to transmit data securely over your private Wi-Fi Halow network.
Specifications

The IoT Module M-HaLowIt
The M-HaLowIt module is embedded within your IoT device to:
• Connect your own IoT device to the Wi-Fi HaLow network.
• Presents a SPI interface to your microcontroller.
• Come with U.FL connector for external Sub-GHz antenna.
Specifications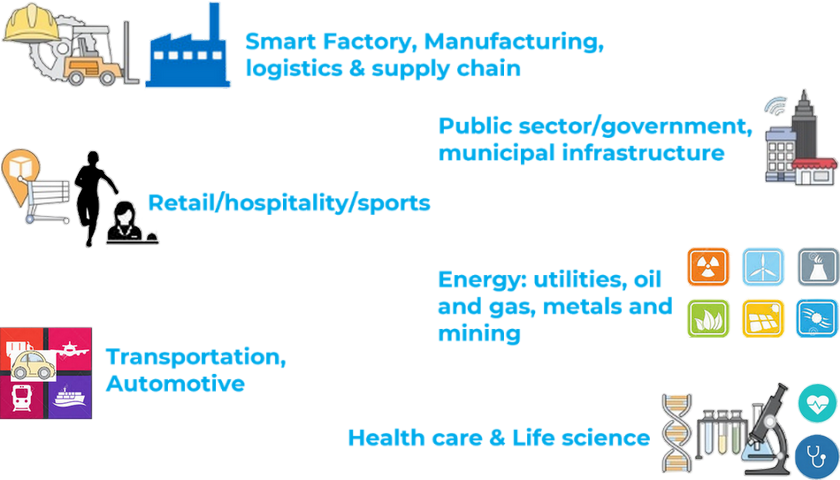 APPLICATIONS
IoT applications are expected to equip billions of objects with sensors/actuators, connectivity and intelligence. It is deployed extensively in various domains. Required key capabilities by such mission critical applications includes:
• Industrial automation
• Sensing applications
• Monitoring systems
• Reliable data and alert delivery
• Tracking and preservation of assets
• Data analytics and IA
SERVICES
DominIoT is your solution partner providing consultancy services to support your design: from the device to the cloud, including the network infrastructure setup. We also help to customize our products (hardware and software), as design house, to meet your unique requirements.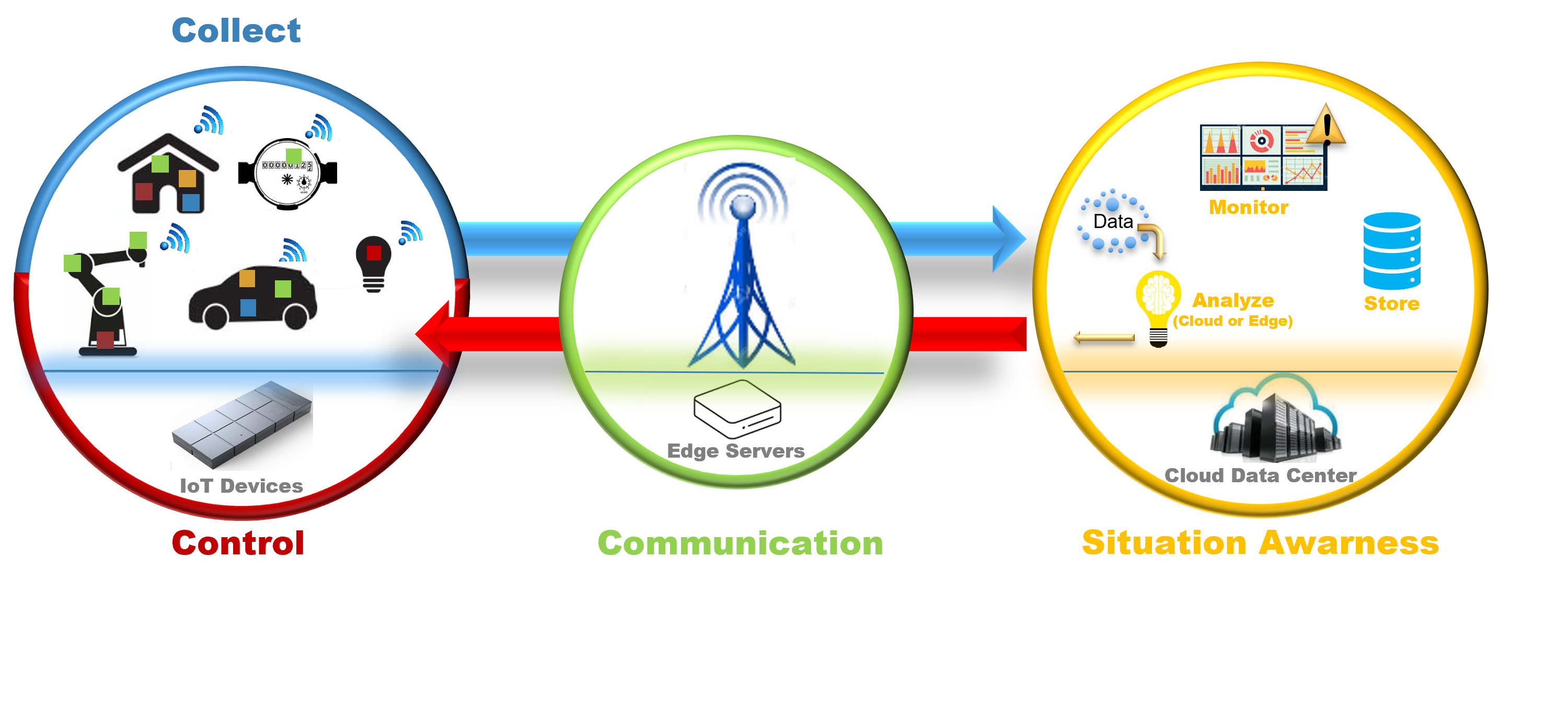 CONTACT - DOMINIOT GLOBAL SALES & SUPPORT
US Office: +1(971) 712-9158

Europe Office: +33(0)6 82 95 59 45